This is the title of the ethical manifesto that will be presented at the opening of the Congress in Marseille on 3 September.
In order to make progress in nature conservation, we regularly renew our approaches in the face of a changing world, where new issues are emerging or becoming more prevalent, and new possibilities for action are emerging. Our concepts are revisited and our practices are improved in the light of the latest scientific knowledge. IUCN plays an important role in this area through its global network to share expertise and exchange solutions to protect, sustainably manage or restore nature.
Similarly, we need to regularly revisit our ethical approach to nature conservation. Often caught up in the immediacy of action to respond to the urgency of nature's degradation, we do not take the time to redefine the values and vision we hold. Nor to reaffirm them. Because this crisis of biodiversity erosion that the planet is currently experiencing is above all a crisis in humanity's relationship with living beings, of which it is nonetheless an integral part and for which it is responsible.
So what are our values and our vision and how can they be a guide for action? This is the exercise that the "ethics in action" group led by Patrick Blandin and Damien Marage, whom I warmly thank, has undertaken. I was lucky enough to take part in their work and their ethics seminar in Labaume and I am convinced that this ethical text is fundamental for the future of the IUCN.
The group obviously built on the work undertaken by IUCN since its creation in 1948 in Fontainebleau and on the proposal of the French Committee of IUCN, approved by the World Conservation Congress in 2004, to re-launch work on the ethical vision of IUCN, which became the Biosphere Ethics Initiative in 2010. But since then, the crisis has grown and it has become more urgent than ever to call for profound changes: we need to think differently about the way we interact with the living world and therefore the way we live on Earth.
On the occasion of the IUCN World Conservation Congress to be held in France in 2021, we will highlight, in addition to our recommendations on various global biodiversity issues, the ethical vision carried by the French Committee of IUCN and make it known to other IUCN members around the world.
I invite you to discover our manifesto "The future of life – our values for action" and to be inspired by it for your strategies and activities and to sign this manifesto with us.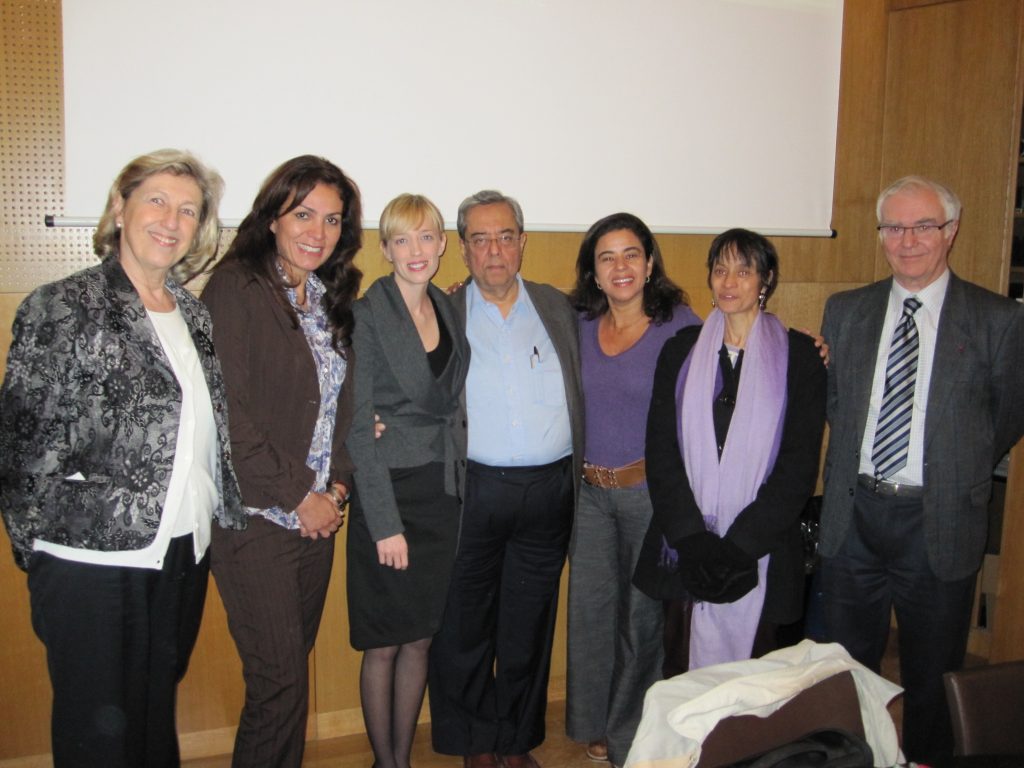 @ Muséum national d'histoire naturelle during the official presentation of the Biosphere Ethics Initiative on 17 February 2010, in the presence of Ashok Khosla, IUCN President, and Julia Marton-Lefèvre, Director General.
In the presence of Sébastien Moncorps, Patrick Blandin and François Le tourneux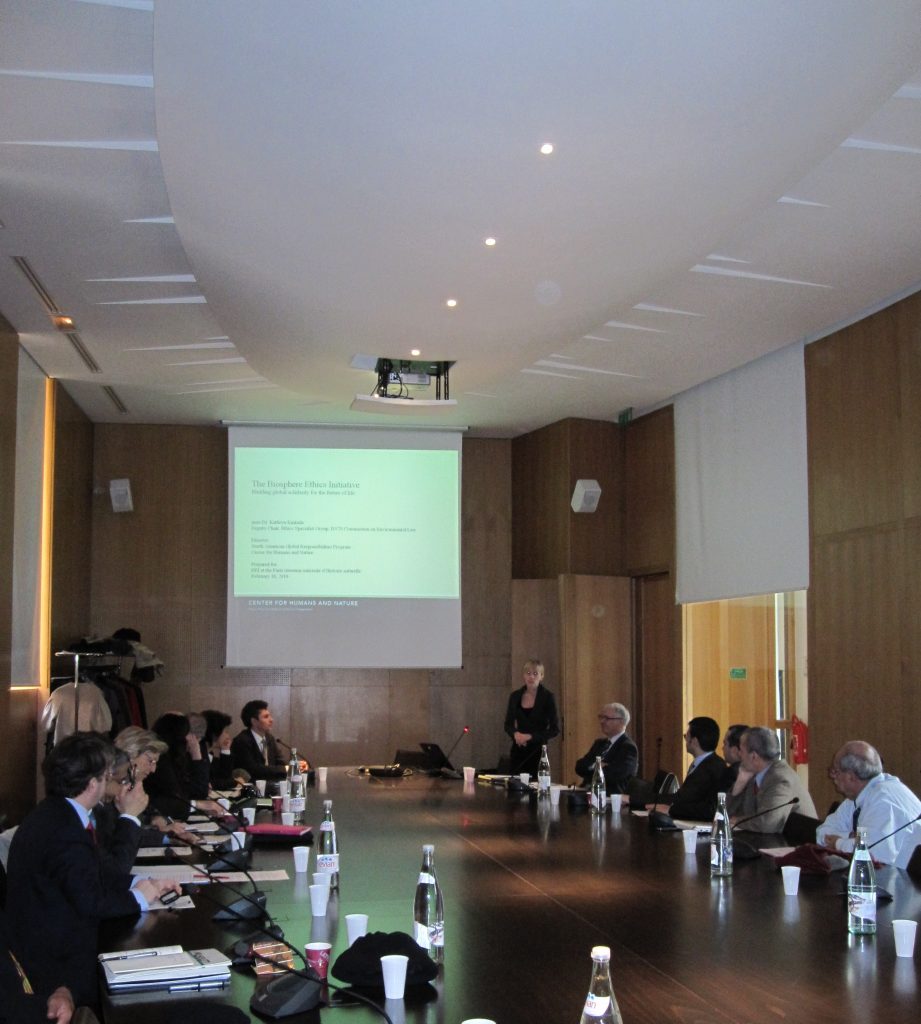 Julia Marton-Lefebvre, Sheila Abed, Chair of WCEL (Paraguay, now Minister of Justice of her country), Kathryn Kintzele, IEB Co-Chair (USA), Ashok Khosla, Karla Matos, IEB Co-Chair (Brazil), Razeena Omar, IEB Co-Chair (South Africa), Patrick Blandin, IEB Co-Chair (France).