The 9th edition of the World Water Forum opens today in Dakar and will be held from 21 to 26 March 2022 under the theme "Water security for peace and sustainable development". Numerous French stakeholders involved and committed to this theme of water management, in particular sanitation and water security, are participating, including the French Water Association, which is in charge of the French pavilion.
Water issues are important in our work. At the World Congress in Marseille, several motions were proposed on the water issue, two of which were adopted by electronic vote:
Motion 009 – "Protecting rivers and associated ecosystems as corridors in a changing climate
Motion 017 – Transboundary freshwater cooperation to ensure ecosystem conservation, climate resilience and sustainable development
During the WWF, the IUCN French Committee will animate this opening day a round table entitled: "How to mobilize NbS in water management? In a context of solidarity and international cooperation" in partnership with the PFE.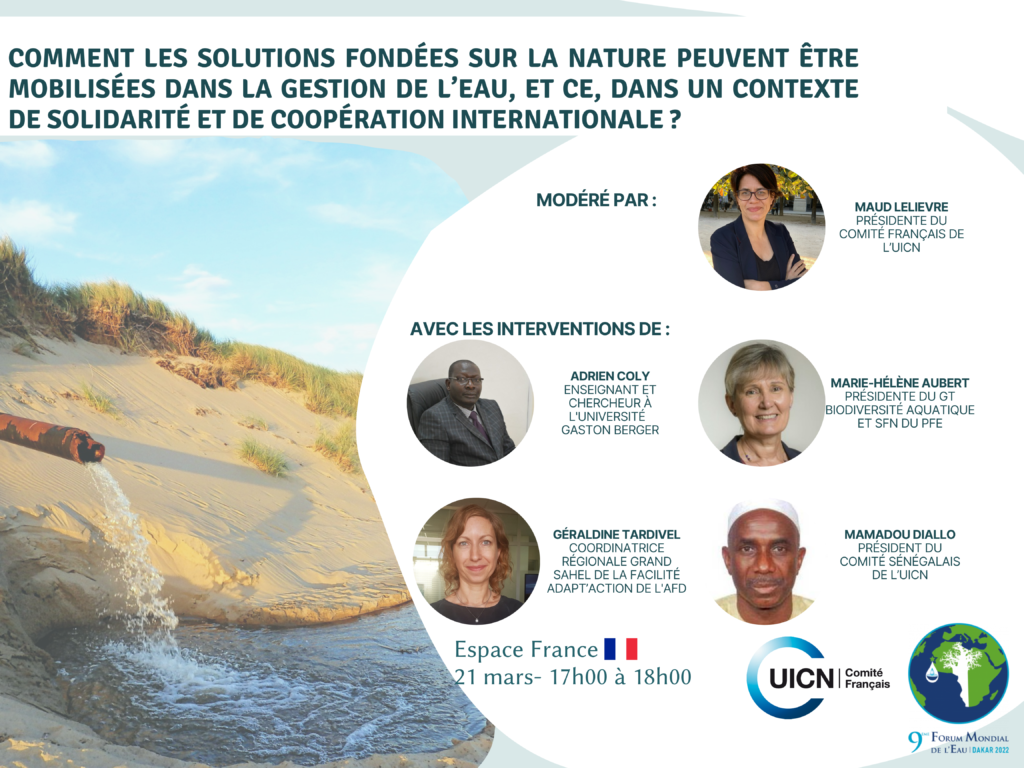 Finally, the World Water Forum represents a real opportunity for civil society, governments and the private sector to agree on actions that are sustainable, inclusive and place the preservation of our resources at the heart of our struggle for humanity and nature.
You can find the conferences and the results of this world edition at https://www.partenariat-francais-eau.fr.